Picking a cricket bat isn't as easy as it might seem; there are several factors to consider before spending your hard-earned money.
With so many cricket bats on the market it can be difficult to really know what one is suitable.
This article seeks to guide you through the best bats depending on your skill level and personal requirements and also the process of selecting the right bat, so let's dive right in.
Best Cricket Bats
Buy direct from Village Cricket Co. – £97
Village Cricket Co. have created an incredible bat that will last for years and keep performing for under £100.
Designed for grassroots cricket, rather than for professionals, their mission is to increase participation in cricket through improving the affordability.
A simple bat, lightweight and with a low middle, perfect for the classic English wickets. Makes this bat the perfect choice for so many players, from huge hitters to those with a more delicate touch.
Coming with a 12 month warranty, giving the peace of mind to take a punt on this bat. If you get a chance, read some of their reviews – they have created a passionate community.
With such a great price – the no fuss approach and focus on creating something perfect for village cricket – this is a fantastic value option.
Best 'money no object' Cricket Bat – MRF Chase Master
Buy from Pro Direct Cricket – £870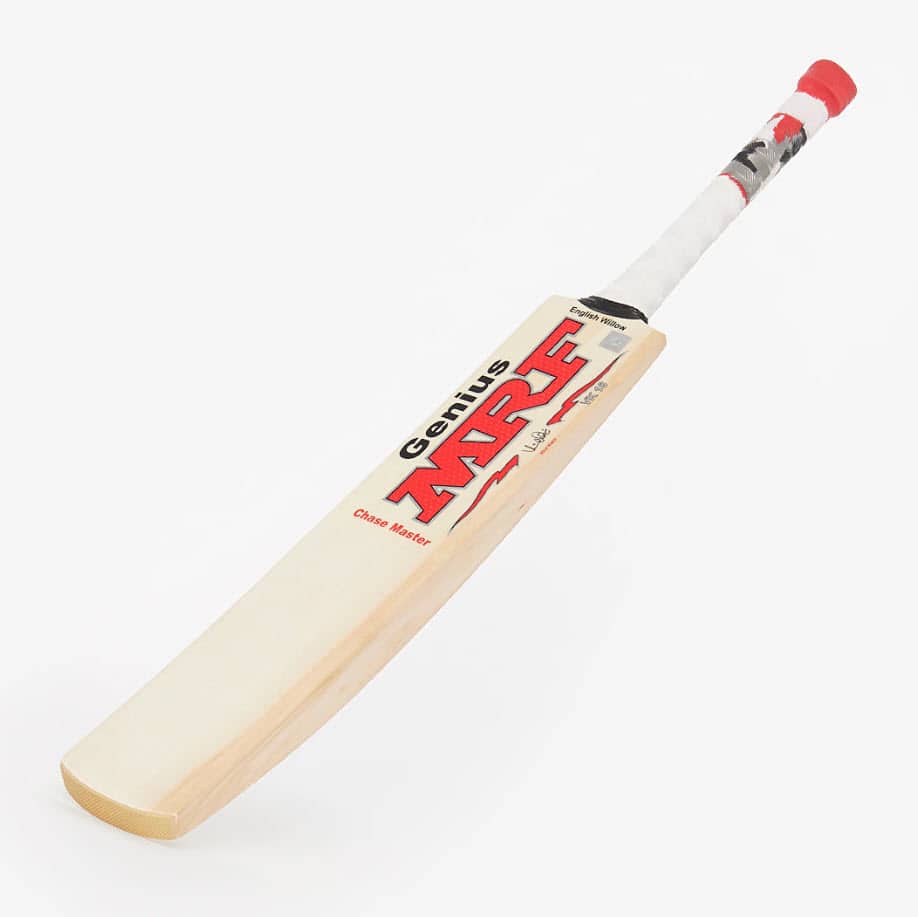 Endorsed by the incredible Indian batter Virat Kohli, you will be able to really show of your skills at the crease.
Made from the highest grade English willow, the MRF Chase Master is crafted to the same level as the best cricket bats used by pro players such as Virat Kohli.
The classic mid-blade sweetspot combines huge edges and shoulders to offer power both for driving as well as back foot shots. The square toe ensures the bat's centre of gravity is perfectly balanced allowing total control at the crease.
Unlike many other Indian-made bats, the Chase Master features much less bow – making it perfectly suited for the English wickets.
Buy from Pro Direct Cricket – £425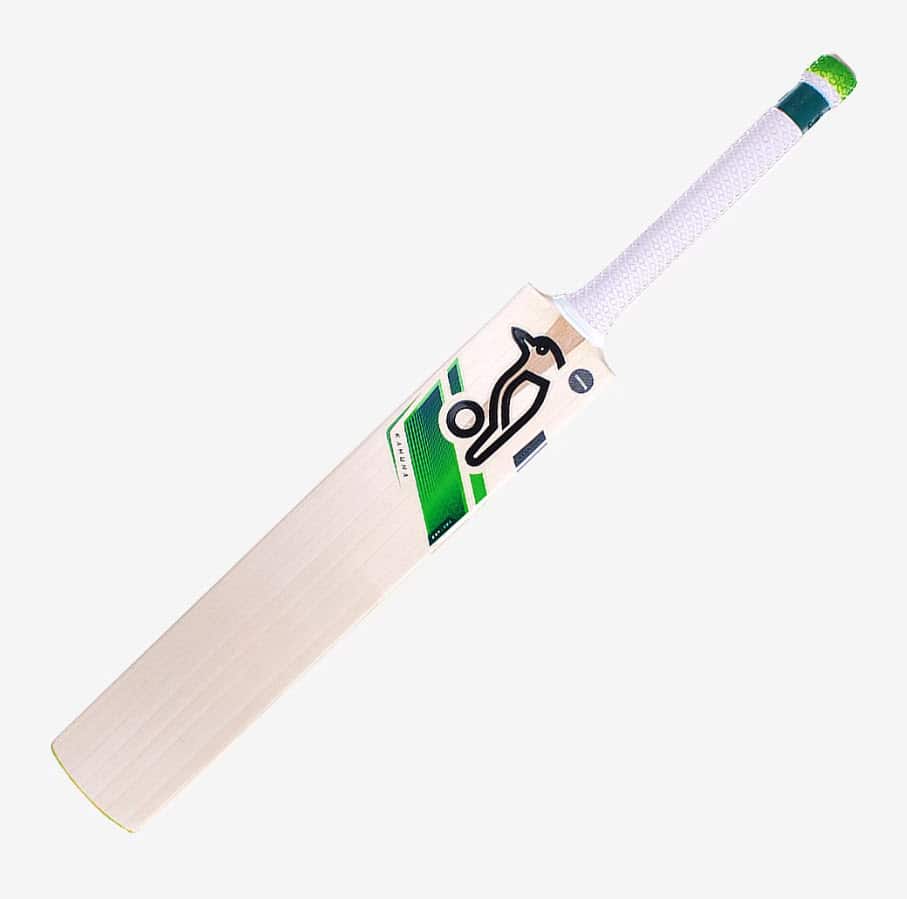 The Kahuna is back! And what better for T20 than England's superstar T20 dynamic powerhouse and short-format specialist Jos Buttler's bat of choice.
Buttler has had a deep input into the design of the bat which has led to alterations making it perfect for the modern game.
A higher spine, combines massive edges that extend further up and down the bat to allow more forgiving when playing big shots.
The significant bow and very lightweight pickup remain, giving the Kahuna it's recognisable feel. You can hook, pull, drive and scoop away in addition to any other inventive shots you can attempt (inspired by Buttler of course).
The graphics have been updated, giving the 2023 Kahuna a stunning look to suit a new generation of cricket.
Buy now from Pro Direct Cricket – £396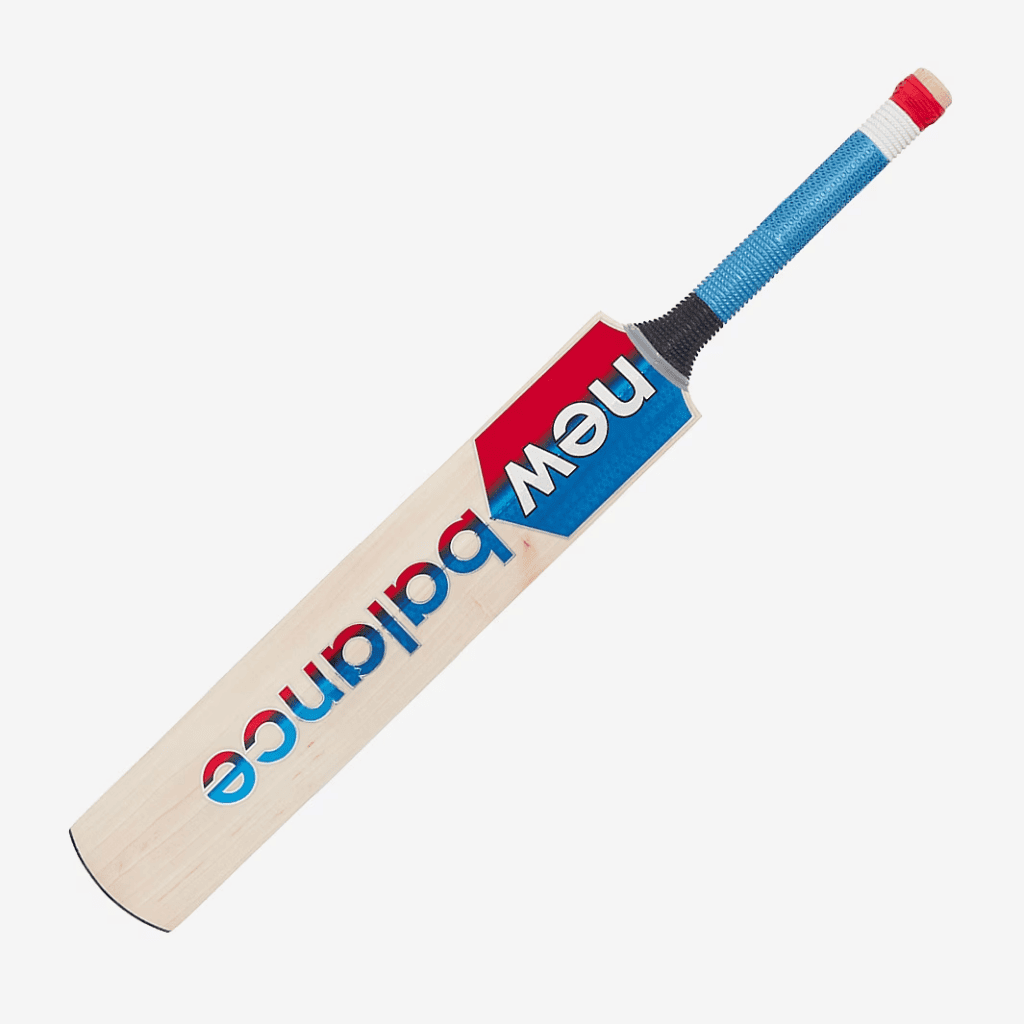 Channel your inner Joe Root, and maybe some of skill will pass through the bat too with the New Balance TC 1260 cricket bat.
Featuring a traditional profile for all round shotmaking – an extended mid-blade swell will have you smashing boundaries all over the park.
Perfect for players who like to build an innings through delicate shot selection, and those big edges will protect you even if you do happen to mistime it.
Best cricket bat for front foot drivers – Salix SLX
Buy now from The Cricket Boutique – £312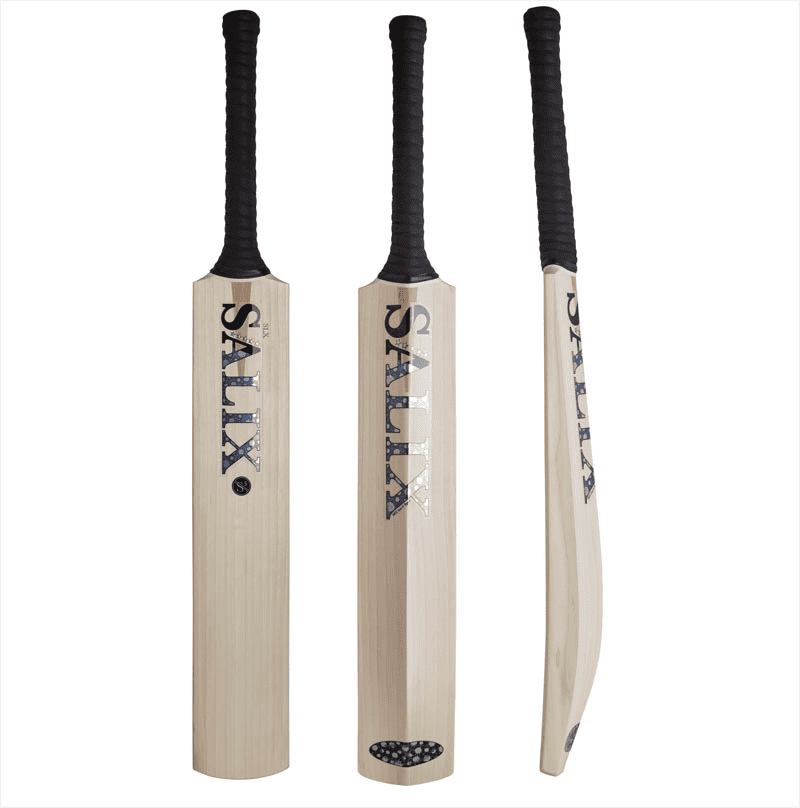 The extended low bow of the Salix SLX cricket bat gives it the lowest driving area in their range – perfect for those who love to drive through the covers on the low bouncing pitches in the UK.
The SLX is enormously powerful and crafted by one of the best bat makers in the UK and also has an incredible balance and Salix's signature lightweight pickup – making it one of the best cricket bats going for players who love to drive.
A slimmer semi-oval handle gives you complete control over your shots all around the front foot.
It's hard to go wrong with such an incredible cricket bat from Salix
Best bat for back foot smashers – SCOTT MS225
Buy direct from Scott Cricket Bats – from £219.99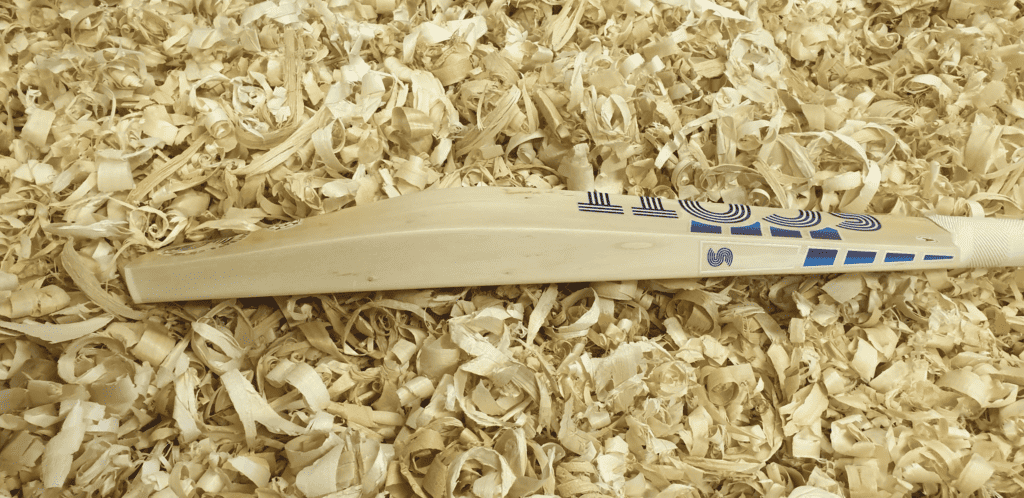 High middles may not be as popular in the UK as they once were, but the high sweetspot and incredibly light pick up from the SCOTT MS225 is a perfect option if this is what you are after.
It's a great shape for any batsman, perfect for all conditions. Only ever used with UK grown English willow. Supporting smaller cricket brands such as Scott would be a very wise choice and one the best cricket bats in this category.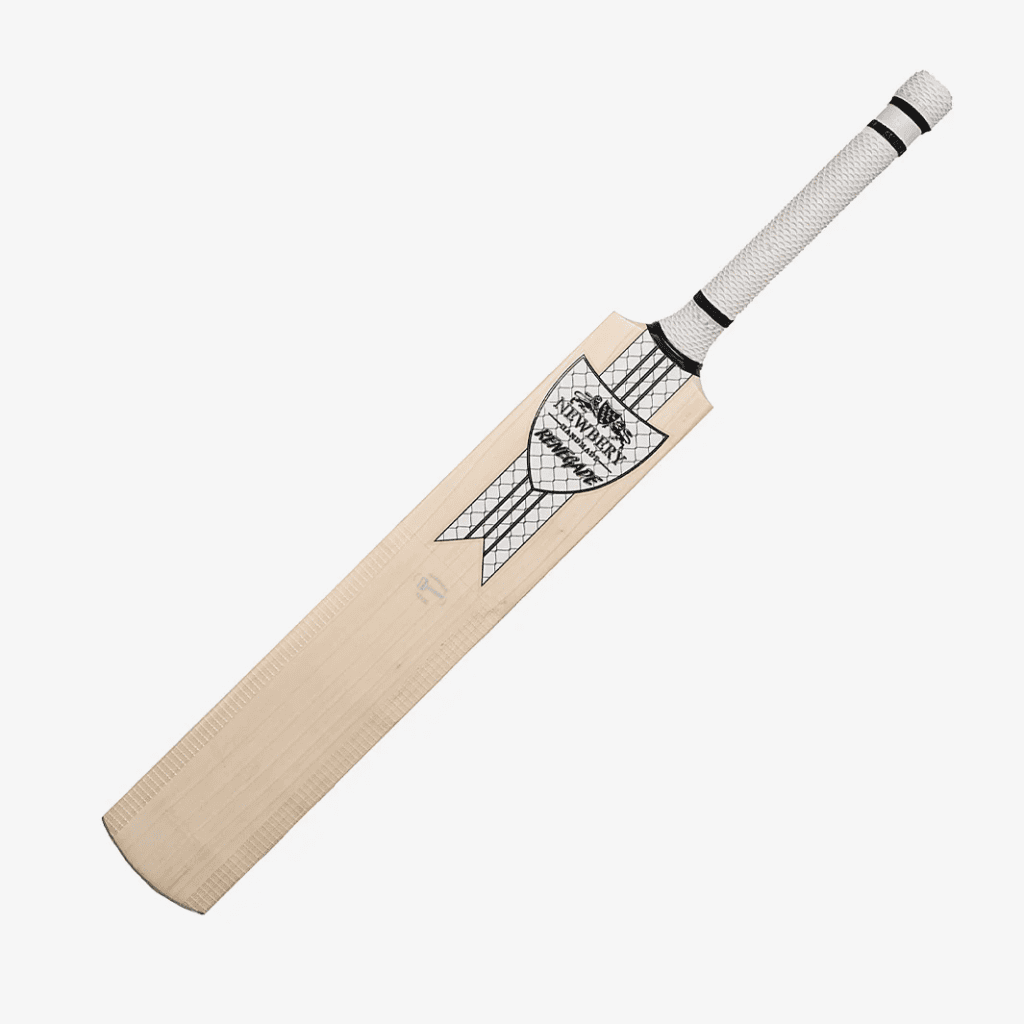 Buy now from Pro Direct Cricket – £500
From the late cut to a flick off the pads, the Newbery Renegade SPS cricket bat is a fantastic bat.
Featuring a lower middle that makes it ideal for low-bouncing slow wickets (it's a trend here in the UK) – the classic Newbery is about as obviously great as it gets.
A thick lower middle extends almost to the toe of the bat, minimal concaving and lightweight pickup makes it perfect for those who are precise in their shot selection.
The traditional Newbery branding adorns all sides of the cricket bat.
Buy direct from Village Cricket Co. – From £49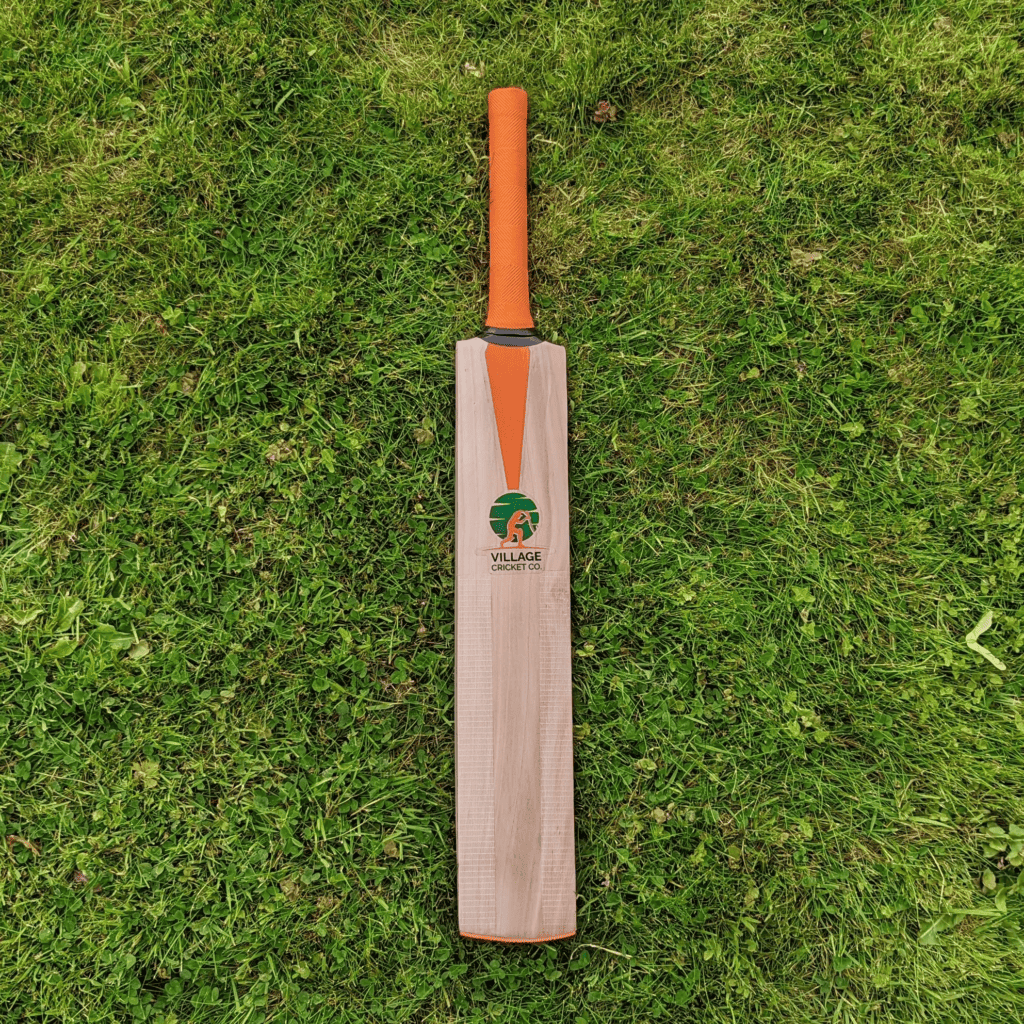 It will feel that your kids will go through cricket bats quicker than clothes once they start playing. Almost every summer you'll need to get them a brand new wand.
So there really isn't much need to spend hundreds on bats each year.
Because of this, we recommend Village Cricket Co. and their junior cricket bat range.
Offering the full range of sizes, from size 1 to Harrow and starting from as low as £47 the bats are all at the lighter end of the spectrum for each size allowing for a great experience for your kid.
They allow colts to learn the shots without being weighed down by a heavy bat – honing their game as they transition into senior cricket.
How do I choose a cricket bat?
The most important factor to consider when picking a cricket bat is the material it's made from. The most common material used in making cricket bats is willow.
English willow is by far the most popular variety, because of it's lighter nature – but this does come at a significantly higher cost.
Kashmir willow is another popular type of cricket bat, but it's more dense and usually used for slower or lower bouncing surfaces – making it a good option for UK pitches.
Another consideration when buying a cricket bat is its shape. Most bats have a standard shape, with an oval handle and a straight blade. If you're looking for a more custom-made bat, there are manufacturers who can create bats to your exact specifications, but this will come with a hefty price tag.
When selecting a cricket bat, it's also important to consider the size and weight. The size of the bat should be appropriate for your height and arm length. The weight should be comfortable for you to handle, as a heavier bat can be difficult to swing. It's also important to make sure the bat is well balanced, so that it's easy to control when playing.
How much should I spend on a cricket bat?
Cricket bats vary quite a bit in price, and how much you decide to spend will depend largely on how much you need and how often you're playing.
Lower grade bats don't cost as much, can still perform as well as higher grade bats (grading is largely down to aesthetics of the willow, with the 'cleaner' looking willow being graded higher.
You should also consider the amount that you are paying for 'the brand' – as with any industries there is a premium often placed on major brands when buying from smaller or local brands can get you a better bat.
When deciding how much to spend on a cricket bat, it's important to consider the quality of the materials used. Higher quality bats are usually made from better quality wood, which is more durable and provides better performance.
Additionally, higher quality bats often have better grips and are more comfortable to use. So if you're looking for a bat that will last for a long time and provide great performance, it's worth investing in a higher quality bat.
What size cricket bat should I use?
The size of the bat you choose is also an important factor.
The chart below (from Village Cricket Co.) gives you a simple overview of the relevant bat sizes. You should focus more on the height of the batter rather than the age as everyone grows at different rates.
The age is very much an approximation. The more important measurement is your height. Don't worry too much, especially when it comes to junior cricket bat sizes. It is more about getting a bat that you're comfortable using.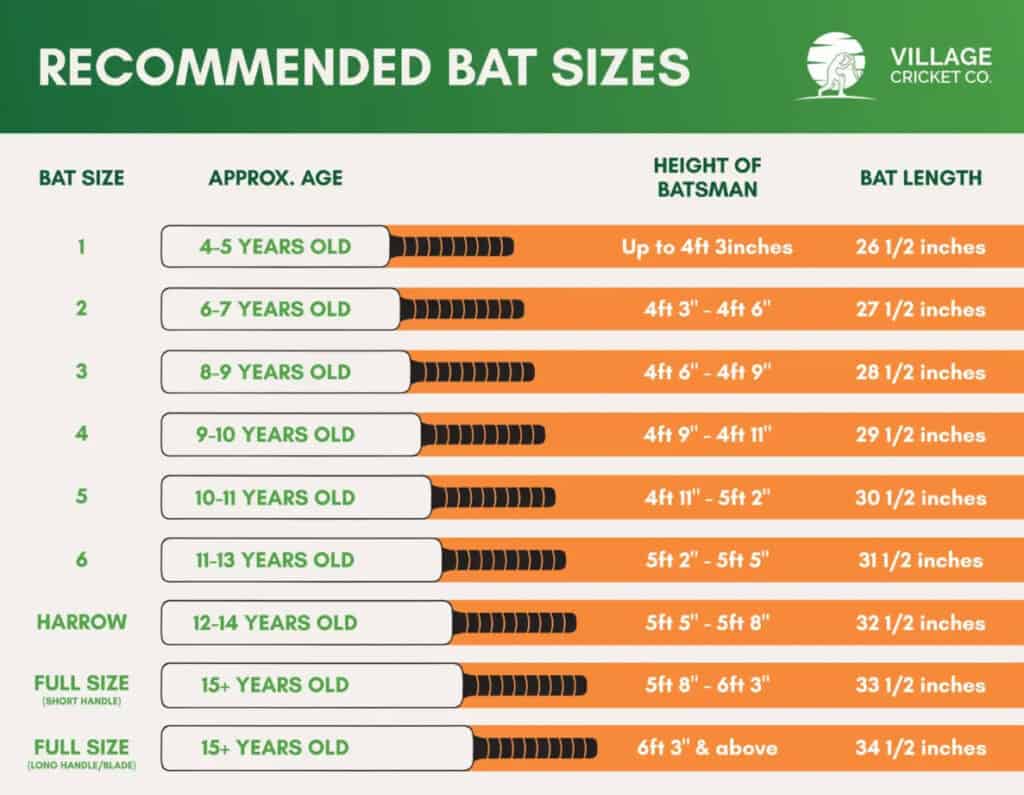 What cricket bat weight should I use?
The weight of the bat is determined by how heavy or light it feels in your hand.
Generally speaking, lighter bats give you more control as they are easier to hold and manoeuvre. This is particularly important for younger players as they hone their skills. Lighter bats can also provider a fast bat swing for more effective power shots.
Heavier bats are naturally more suited for stronger players, and you can get a lot of power from the heavier bats.
If you're unsure what weight to go with then start with something on the lighter side to start with.
Knocking-in and cricket bat maintenance
Once you've purchased your new cricket bat, you must "knock-in" the bat before you can use it for competitive play – this ensures the longevity of the bat by compressing the fibres in the willow.
The process involves hitting the back of the bat with a mallet along its full length in order to condense the surfaces of the wood fibres, adding durability and strength to the bat.
In addition to knocking-in your bat, it's important to maintain it well if you want to keep it in peak condition. Treat your cricket bat regularly (once per year) with linseed oil.
You should also store your cricket bat in a dry place when not in use – away from any direct heat and somewhere that does not get too cold.