This post was originally published on All Out Cricket on January 30th, 2017.
AGE: 16
COUNTRY: Nepal
ROLE: Leg-spinner
THE NEXT: Yasir Shah
A leg-spinner with all the tricks. Lamichhane says his idol is Shane Warne but it's the attention of Michael Clarke that he's caught; the former Aussie skipper sponsored the Nepalese youngster to spend a season playing for Western Suburbs, his Premier Grade cricket club, and to attend the Michael Clarke Cricket Academy.
"Sandeep has a lot of talent, there's no doubt about it," says Clarke, "but I think he offers a hell of a lot more than that, and that's why I've done whatever I could to try and get him to Sydney."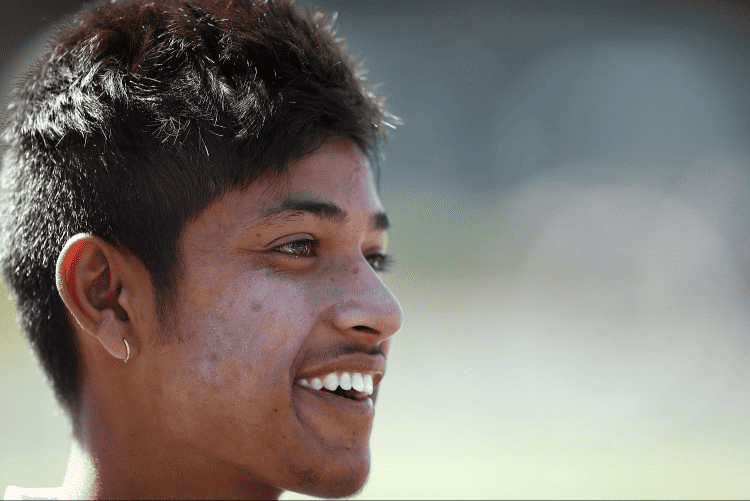 Lamichhane has been developing his game in Australia under Michael Clarke's tutelage 
Lamichhane showed off his skills in Nepal's impressive run to the quarter-finals of the 2016 Under 19 World Cup, taking five wickets, including a hat-trick, against Ireland. He finished the tournament as the second-highest wicket-taker, with a haul of 14 at 17.07.