This article was originally published on All Out Cricket on January 16th 2015.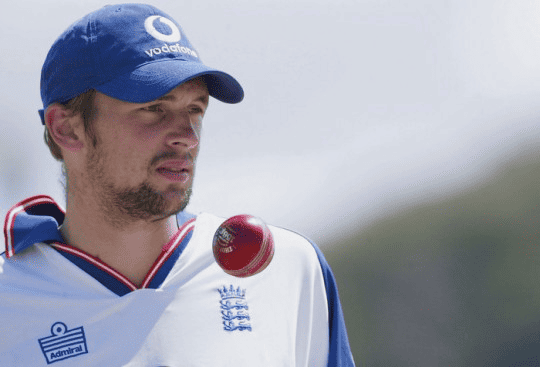 Alex Bowden picks the "legitimately terrifying" and oft misunderstood Steve Harmison as his next King of Cricket.
Has any fast bowler better suited the term 'loose limbed' than Steve Harmison? Watching him run in, it was like every joint was crying out for a bit of attention from a screwdriver. You were forever expecting an arm to fall off.
The wheels fell off occasionally, but never an arm – even if the left one was in a cast when he bowled Durham to the County Championship title in 2008.
Why Harmison?
England have had bowlers who have taken more wickets at a lower average, but Kings of Cricket isn't a statistical exercise. For a time, Steve Harmison brought something to the England team that they had long been lacking.
Harmison made his Test debut against India in 2002. In that match the new ball was taken by Matthew Hoggard and Dominic Cork – top bowlers, no doubt, but most definitely fast-medium. For a long time, it seemed this was all England fans could hope for. Darren Gough could top 90mph, but it seemed to require back-breaking effort and the ball still passed the batsman at a fairly comfortable height. Harmison, by contrast, was legitimately terrifying. It was almost like having both Gough and Andy Caddick on at the same end.
Scary England fast bowlers aren't exactly ten a penny
Being an England fan in the Nineties basically involved watching your bowlers chip away with tiny chisels before the opposition bowlers drove onto the field in JCBs. Subtlety versus power. Discipline versus maniacal venom. England didn't win a lot.
But then, in the void left by Wasim, Waqar, Donald and Ambrose, an English fast bowler materialised. An English fast bowler? It didn't even sound right, but once he'd taken 7-12 in the Windies, every subsequent leg-side wide would be forgiven, for he had brought us hope. For once, fear was on England's side.
Setting the tone
The 2005 Ashes is widely misunderstood, largely because people assume that it comprises just the five Test matches. It doesn't. While that's what officially mattered, what preceded it was arguably of even greater importance.
The build-up to that series wasn't just the one-dayers; it was the years of England improvement beforehand as well, and Harmison was central to that. The crowds knew it and it was the crowds that fuelled that England side. Harmison's performance in the series itself was nothing exceptional, but so much of what we saw was built on English hopes for, and Australian fears of, Steve Harmison.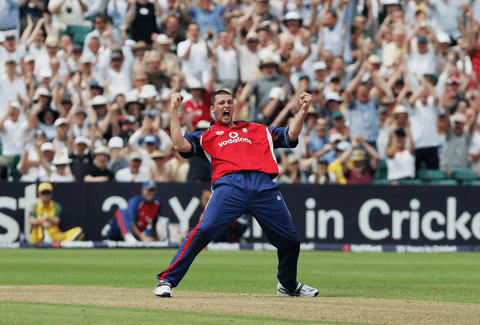 You need look no further than the first one-day international the two sides played that summer. This was an Australia team which had been brushing England aside with consummate ease for as long as anyone cared to remember, yet in Harmison's first spell, he took four wickets. Those wickets were Adam Gilchrist, Ricky Ponting, Damien Martyn and Matthew Hayden. The first three were all dismissed in the same over and he then returned to clean bowl Mike Hussey by way of an encore.
It's hard to overstate the value of that. For England fans, that particular Ashes wasn't just a series – it was the end of an almost intolerable era and it's hard to see how the team could have built the belief it needed without moments like that.
More conventionally, there was the Lord's Test. While Harmison took five wickets in the first innings, it's his first spell that most of us remember. Justin Langer was hit on the arm and Hayden took one on the badge of his helmet before Ponting literally shed blood. If a short innings brought this many bruises, what Aussie batsman was seriously in the market for a long one?
The red socks
Weirdly, Harmison was often portrayed as a reluctant cricketer. Perhaps this stemmed from a fundamental misunderstanding of the man. He liked football and he didn't always revel in being on tour, but this didn't mean he lacked heart or commitment.
Arguably, we get a better sense of that now, having seen how he played out his career with Durham, despite having less and less to offer them. There was no grandstanding. He just carried on playing until they didn't pick him anymore.
His one-time Durham teammate, Shivnarine Chanderpaul, has actually used Harmison to exemplify commitment. "You see young guys these days get a little hit or a niggle and they stay off the field. I've seen Steve Harmison bowling for Durham and then have his socks full of blood when he took them off. I've seen him play with a broken hand to win us the Championship."
Courage and self-doubt are not mutually exclusive. If anything, conquering the latter demands a great foaming pint of the former. Steve Harmison was a courageously nervy, unreliably devastating inspiration.