This post was originally published on All Out Cricket on December 23rd 2014.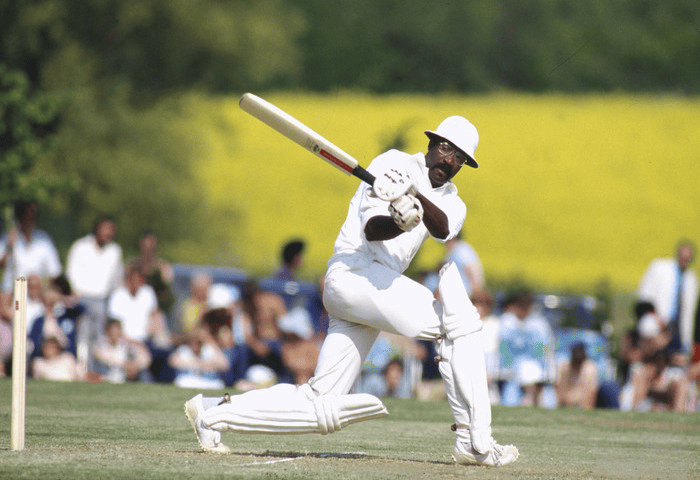 Once a leader, always a leader. Clive Lloyd shaped the West Indies side of previous generations, he now has to fix the current crop. Henry Cowen spoke to the chairman of selectors to find out what the future holds.
Clive Lloyd speaks slowly: slowly and carefully. So slowly that even if you didn't want to hang on his every word – which you do, because it's Clive Lloyd – you can't help but be completely absorbed. You'd listen even if you didn't know who he was but if you're aware that this is a man who has been a part of West Indies cricket for just shy of 50 years, and if the topic is the islands' recovery, then you're all ears.
"In West Indian cricket, everyone working together is the most important thing," stresses Lloyd, a fortnight before the West Indies' contract disputes led to the cancellation of the India tour. "Because we're from different islands, if you can get the team playing together, you have done a marvellous job. Over the years we've lost that. Now is the time to regain it."
Across the 70s and 80s, Lloyd's ability to bring together Antiguans, Jamaicans, Trinidadians and Bajans helped form one of the greatest sports teams the world has ever known. Now, as is often the lot of great leaders, he's been asked to repeat the trick. His role has changed, of course – at 70 his famously languorous style might be that bit too slow – but his influence remains key. Now chairman of selectors, Lloyd wants and needs to make West Indies great again.
---
The truth of the issue is that Lloyd and his teammates of the 70s and 80s are, very innocently, part of the problem. To be judged against the achievements and abilities of the generations before you is never easy: to be judged against the achievements and abilities of that West Indies team has proved unpleasant, unhelpful and impossible for every side since 1995. The fact that Lloyd and his former colleagues feel obliged to do their bit is admirable and important – but their presence serves as a sad reminder of just how West Indies cricket has fallen apart. Here's what you had… here's what you've got now. Is that damage irreparable?
Lloyd insists it isn't: "I took on the role because I believe that we have good players, very good players. I think that we can still be a force. Look at the IPL; most of our players are playing there. We still have young men who have potential; their potential is something that's there but it needs to be developed to become real talent. Over the next couple of years I think we can start showing some signs of improvement. There have been some green shoots – it all depends on how we harness the talent that we have."
Ah, the harnessing, it's all in the harnessing. The devil's in the detail and the sad thing is that the details haven't been going the West Indies' way for quite some time. The last Test series they won against a nation that wasn't Bangladesh or Zimbabwe was against New Zealand in 2012. Before that they hadn't beaten a 'major' Test nation since overcoming England in 2008/09. Before that? Sri Lanka in 2003.
The contrasts with Lloyd's all-conquering side are huge. "We built up a situation where everyone thought we would win everything going because we created that culture," says Lloyd. "It was such a proud period for us all, it was a period of dominance that lasted 19 years – at one time if you were 19 years old you would never have seen the West Indies lose – and we enjoyed it." There are many young West Indians for whom that success amounts to just stories. Their reality is a side that doesn't beat anyone.
What's worse for those young West Indians, for Lloyd and – in truth – for anyone who cares about cricket, is that the West Indies' problems aren't restricted to the 22 yards in the middle of a cricket field. Following a contractual dispute with the board and the players' union, the decision of the current crop to go on strike on October 17 – therefore forcing the cancellation of the tour against India – is indicative of the off-field problems that have plagued the side since 2005.
Selectors want to pick teams that win cricket matches; not too many have to worry as to whether the side they select will sign their contracts and take to the field. Given the situation the West Indies are in, what are Lloyd's aims?
During your time as captain you were known for bringing through younger players. In your current role as chairman of selectors, how much would it mean to see young West Indian talent flourish in the national side?
It would be wonderful. I'm on my last lap for West Indian cricket, I don't think that there is anything else that I want to do for West Indian cricket. I want to see all cricket in the West Indies back to full strength again. I feel a sense of duty because West Indian cricket has given me my upward mobility so I want to see something that I once helped build get back on track.
Can the West Indies be the world's best team again?
I think so. We've got the World Cup coming up and I think we can go well in that. If we can play intelligent cricket – that's the problem, I think at times we beat ourselves by not working things out properly. We've got a lot of good, challenging cricket coming up – South Africa away, the World Cup and then England.
Would you be as proud to put the current West Indies team back on track as you are of the success the side enjoyed in the 1970s and 1980s?
Oh yes, definitely. I would be immensely proud.
Can the West Indies produce a new Clive Lloyd?
I hope we can produce a new Viv Richards, a new Andy Roberts and a new Brian Lara! We have a lot of talent, I can assure you. I was watching our under 19s recently and there is a lot of talent coming through.
Despite its turbulent recent history, there's something special about cricket in the West Indies. Can you put your finger on what it is?
Cricket is character-building. It prepares you for life. You're playing as a team, you have to contribute as a team – the islands have to come together. The way we played, we enjoyed what we did and I'm hoping the youngsters coming through will feel the same way.
***
All things considered, the West Indies face an uphill struggle but one thing they do have going for them is the leadership skills of Clive Hubert Lloyd. He's been there before, he knows what it takes to make a disparate group of islands a unified force: he's got previous. "As a captain," he explains, "securing the trust of your players is the biggest challenge – particularly, as I said, when you're all from different islands. Not only that, there are only six million of us in the West Indies and cricket has always been our sport, so the expectations are high. It makes sense when you think about our history – going back to the three Ws, Rohan Kanhai, Basil Butcher, Joe Solomon, Wes Hall, Charlie Griffith – we've always had great cricketers and we've always been very proud of what we've achieved because six million people isn't that many.
"Those expectations mean that as captain of the West Indies you have to get used to criticism because we are that sort of nation, but at the same time if you're doing well they will praise you to the heavens."
***
There hasn't been much of the latter in recent years and with the exception of the 2012 ICC World Twenty20 triumph, there has been precious little to smile about, let alone praise. Can Lloyd use his on-pitch expertise to help bring the West Indies back from their current malaise? "A good captain is someone who has the respect of his players, is someone who knows the game, knows the rules and is someone who, crucially, knows about man-management.
"Man-management is really important because you're dealing with people who have different styles and mannerisms. It's especially true in the West Indies because, as I've said, we come from different islands, different cultures and different backgrounds. That scenario makes it an extremely difficult and demanding task but one that is exciting – especially if you're able to bring all the players together."
---
For a man who's been there, done it and got the glasses, Lloyd needs to use every ounce of his captaincy, leadership and diplomacy experience to help get the West Indies back on track – and he knows it.
"You realised how big a job it was captaining the West Indies – and how huge the expectations were – when you played at somewhere like Lord's. We could feel that the people were behind us, we knew how they felt, how joyful they were when we won – and, when we lost, how deeply they felt it.
"Now that we're not doing so well… people want to know what's wrong. They're trying to the find the area, or areas, in which we're lacking." And in that, Lloyd joins them.